Free Ground Shipping saves you more


Free Oxygenated Mouthwash- you'll love this mouthwash


Free Oxygenated Toothpaste - special toothpaste that is hard to find.


30 Day Money Back satisfaction Guarantee - you have no risk whatsoever


1 year Limited Manufacturer Warranty - Nothing should go wrong, but if it does - You are protected.

You are also entitled to a free copy of my E-Book: What You Should Know about Gum Disease with your purchase! If you would like to take advantage of this, please forward your receipt after checkout to david [@] ozoneforwater.com and I will email the book to you.
This is an optional but additional bonus for this offer - if you choose to utilize it.
Warm Regards,
David Snape
Author: What You Should Know about Gum Disease
Phone: 913-269-6952
---
This excellent ozonating device was made was made for the discerning, health oriented customer who understand the value of ozonating liquids and oils.
It comes with a 1 year limited manufacturer guarantee as well as a 30 day money back guarantee so that you will be satisfied.
This unit comes with a 1 hour stop safety feature so that you can avoid ozone accumulation for breathing purposes. This does not hinder the ozonation of liquids or oils. . The unit will shut off after 1 hour or whatever you set the time to as a safety precaution.

Remember to use Coupon Code a-ozn20 at Checkout
How to Order by Phone:
1. Call 1-800-97-FRESH (1-800-973-7374)
2. Ask For or Press Extension 2296
3. Tell the Operator that You want to order the Dr. Katz Ozonator using Coupon Code: a-ozn20
Order by Phone is available Mon-Friday 8-5pm PST (California Time)
Questions? Talk to a Real Person.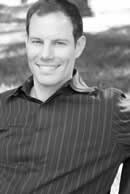 Please feel free to contact me at 913-269-6952 . I'm on CST (Central Standard Time in the United States.)

You may also email me at David [@] ozoneforwater.com
$120 - only with coupon code a-ozn20


Contact Net destinations Oral Irrigation Nasal / Sinus Irrigation
Contact / Help | Review | Coupon Details | Phone Orders
------------------------------------------------------------------
* This site is for information and entertainment purposes only. It does not seek to render advice, diagnosis or treatment. If you have or think you might have any health problems, consult with your dentist, doctor or periodontist for advice, diagnosis and treatment. The FDA has not evaluated any statements about any products or their use on this page.